Five Fashion Trends for Spring
Good news! If you splurged on colored denim and chambray last year then you are in luck, because those trends are still hot. Unfortunately, so is neon. Am I the only one who wishes that neon had stayed in the eighties? What's next, scrunchies?
Even thought it is a balmy 36 degrees today in the Rocket City, we are going to look at what to wear in the upcoming spring season. I don't know about you, but I'm ready for warmer days!
Five spring trends for the Rocket City Fashion-Friendly Mom:
1. Floral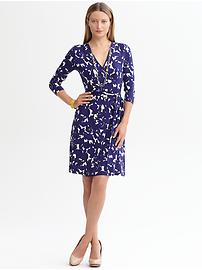 Fashion has taken a turn for the feminine this spring with brightly-colored floral fabrics. I never met a wrap dress that I didn't like, and the one above is both bold and figure-flattering.
2. Stripes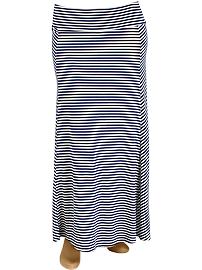 Stripes are timeless and will go with virtually anything. Pair it with a blazer to dress it up, or a tank for casual comfort.
3. Gold
Gold is definitely the metallic of choice this spring. I like how Sperry has glammed up this traditional topsider.
4. Mint Green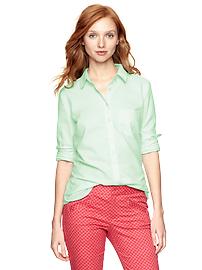 This is my favorite spring trend for 2013. At first glance, this color has a dental office wall color vibe to it, but mint green is surprisingly versatile.  I like it with the coral pants above or maybe a navy stripe—nautical is always in vogue.
5. Boyfriend Jeans
If you never cottoned to the skinny jeans trend then you can finally relax—literally. Skinnies aren't the most comfortable of pants, but the new boyfriend jean manages to be both cute and comfy. Pair it with a striped top and some topsiders, or maybe a mint green shirt with a floral cardigan…ah, synergy! You see where I am going here — as moms, comfort is usually our number one priority but we certainly don't have to sacrifice style for versatility.
Happy Shopping!
Katie Davis Skelley
Katie Davis Skelley is a Tennessee native who moved to Madison with her family in 2009. Katie enjoys gardening (when not combating her mortal enemy, the Japanese beetle), fitness, singing in her church choir, traveling to exotic lands such as Orlando, and to the consternation of her husband Marc, frequently redecorating rooms in their home. You can read about her adventures in parenting over at Team Skelley and follow her on twitter at @katiedskelley.